Royal Opera House, Covent Garden
Il Barbiere di Siviglia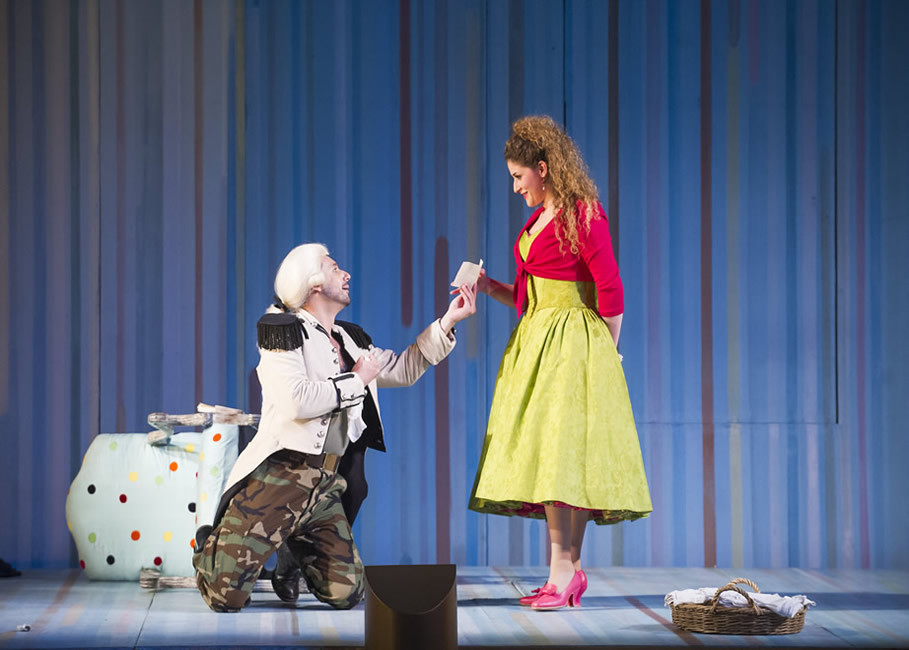 This revival of Moshe Leiser and Patrice Caurier's production of Rossini's comic masterpiece was a joy. With conductor Sir Mark Elder and revival director Thomas Guthrie we were in very safe hands. The two older principals were Alessandro Corbelli as Bartolo and Maurizio Muraro as Basilio, both extremely effective; if the former is no longer in freshest voice he still gives a lesson in stagecraft. But what stood out were the performances of the three younger characters, Lucas Meachem in the title role, Serena Malfi as Rosina and Michele Angelini as Count Almaviva, and all three looked their parts. Meachem has a fine voice, right up to a free top A, and articulated all the coloratura from the "Factotum" aria onwards more cleanly than most.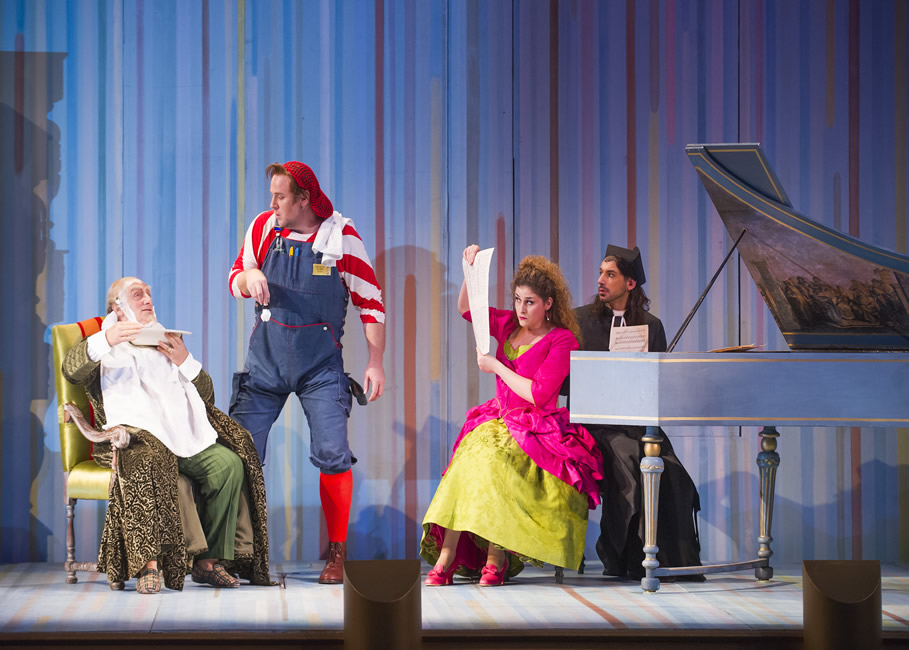 Serena Malfi possesses a dark creamy mezzo that flies clearly through Rossini's roulades without recourse to any obtrusive separation devices. And above all, Michele Angelini delivered a virtuoso reading of Almaviva. The voice itself is attractive, if without the Mediterranean warmth of the traditional Italian tenor or the ping that characterises Juan Diego Florez. But he has all, maybe more, of Florez' agility in scales and passage work, a very passable trill and he soars effortlessly above the stave – right up to a couple of top Ds, if I'm not mistaken. As Florez did when the production was new in 2009, he decorated the repeat of "Ecco ridente in cielo" excitingly. I think he also decorated "Se il mio nome" and the duet with Figaro in Act I more lavishly than did Florez, yet everything was stylish. The culmination was a staggering rendering of Almaviva's Act II aria. In 2009, Florez stopped the show for several minutes. Here, Angelini had to make do with an enthusiastic ovation, though he was in no way inferior. Such is the power of the fan club. A few years ago this aria was simply considered too difficult to include. Nowadays we have tenors who do it brilliantly and remind us that we are enjoying a golden age of Rossini tenor singing. Angelini is a worthy exponent of this tradition.
Malfi is Italian and has performed at Jesi and the Terme di Caracalla. She sings La cenerentola at the San Carlo, Naples next June and a Dorabella in Così fan tutte at La Scala is planned. Meachem and Angelini are American. Apart from a Conte Libenskof in Il viaggio a Reims from Angelini, their careers don't yet seem to have touched Italy. All three are well worth seeing and hearing.
Alan Jackson
10/10/2014
Photo's copyright: Tristram Kenton.